Collection: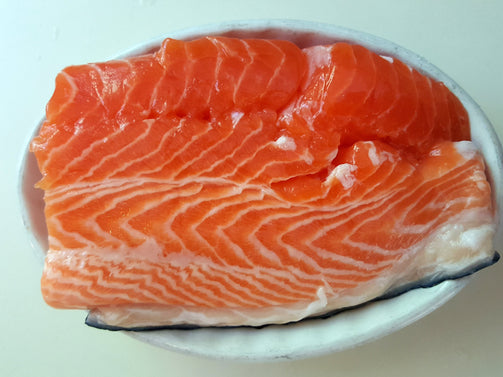 Collection:
Wild King Alaskan Salmon
Wild King Alaskan Salmon
Flown in from the ice cold waters of Alaska, our salmon is hand filleted, not machine cut, and is 99% boneless, skin on. Very rich in Omega 3's and has a decadent flavor! Order a whole side approx. 3-5 lbs or an individual portion ranging from 6-9 ounces each. Enjoy the natural rich color and buttery texture.   
*November through March product is fresh frozen. Absolutely no difference in taste/quality!