Collection: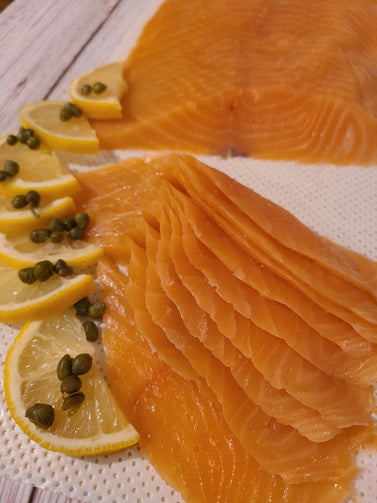 Collection:
Scottish Smoked Salmon
Scottish Smoked Salmon
Enjoy this delectable, sustainably sourced treat! 100% all natural and gluten free. This Scottish Oak Smoked Salmon is sold in 1lb packages but actual weight will vary between 1 lb-1.50 lbs (Price based on final weight) and is perfect for a quick and easy meal.