Collection: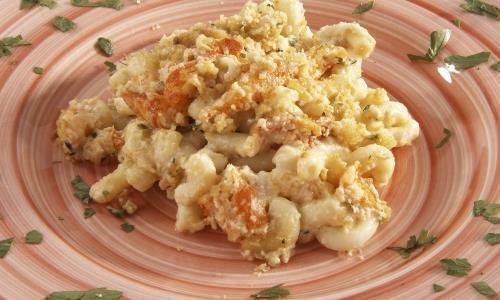 Collection:
Lobster Mac & Cheese Pie
Lobster Mac & Cheese Pie
These 10 oz. decadent pies are made with fresh lobster, sharp cheddar and romano cheese. Keep these on hand in your freezer for a quick lunch or dinner. 
*Always keep frozen until you are ready to use*
Contains: Wheat, Milk, Soy, Fish and Crustacean Shellfish. This product also contains white wine, which has naturally occurring sulfites.