Collection: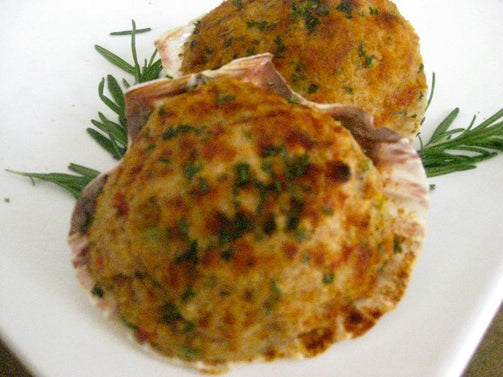 Collection:
Jumbo Gourmet Stuffed Scallops
Jumbo Gourmet Stuffed Scallops
Gourmet Jumbo Stuffed Scallops (frozen) are served in their natural shell, filled with succulent chopped bay scallop meat and blended with golden breadcrumbs and a mix of spices, celery and peppers, then artfully stuffed back into the pretty shells.
Simply heat and serve! Also great hot off the grill. Sold in packages of 2 or 4, 3oz. per Stuffed Scallop.
Contains: Wheat, Molluscan Shellfish (Scallop), Crustacean Shellfish (Shrimp), Egg, Soy, Milk.