Collection: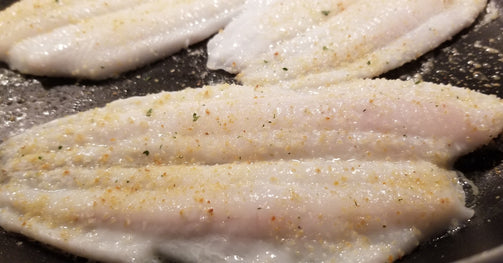 Collection:
Fresh Local Grey Sole Fillets
Fresh Local Grey Sole Fillets
Grey Sole's flesh is lean, firm and flaky, much like Dover sole or Flounder. Delicate, sweet, and wild sourced from the Gulf of Maine, it's among the finest fish in the sea, exquisite gently sautéed with lemon butter, capers, and herbs. Our Grey Sole is skinless and 99% boneless.
Just sprinkle with your favorite seasoning and in less than 10 minutes you will enjoy this mild sweet delicate fillet.